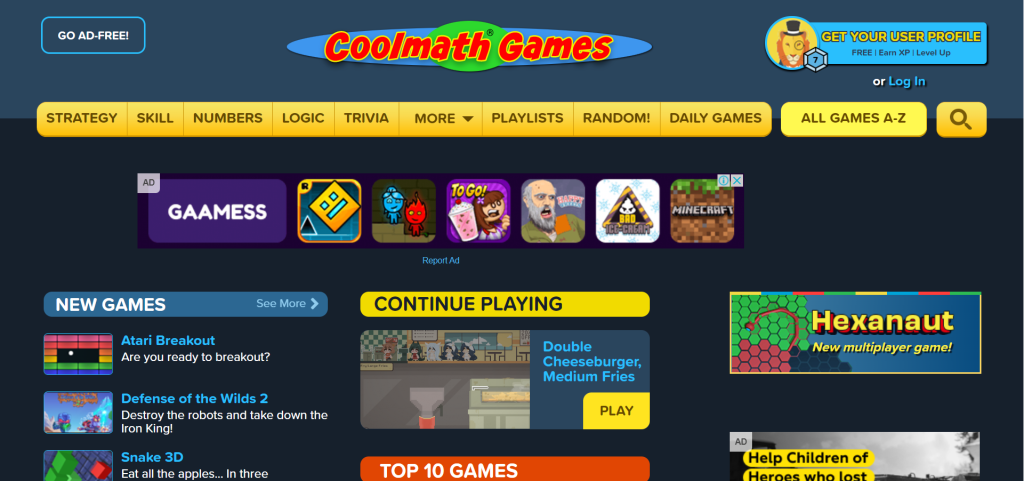 Cool Math Games is a free educational website that houses a multitude of amazing games to play that are unlocked and unblocked so that you'll have immediate access. You can play games from this website from anywhere. Bored in class, go to Cool Math Games. There are some great free games to play. Here is my list of the top 5 games that I love to play on this website. 
History of Cool Math Games
Cool Math Games is a browser gaming site everyone grew up playing and was rumored to be shutting down in 2019. After 23 years, the site is still going strong. 
How the site was created
A teacher named Karen decided to create a place where students could actually enjoy learning math through games and fun activities. Students could access worksheets, math-related games, tips and other helpful info. More than that it was a place to get interactive and actually have fun with math.
Soon the original website evolved into coolmathgames.com. Games were created that got kids and adults to think logically and strategically.
Cool games kept evolving with modern website themes with the refreshed logo and home page for a cleaner and more modern look. The selection of timeless games is what keeps players coming back time and time again. The most notable game is the Run Series, where you control a little alien to explore space tunnels in a whole new galaxy.
While many of the games are licensed by independent developers, the awesome in-house team works hard to provide original games to keep your brain sharp. For example, Domain Copter Royale is the biggest original game on the website. The game is a battle royale game where you must outlast 100 other copters to reign supreme. Copter Royale added an online multiplayer functionality to cool math games.
The strategic nature of this game is what makes it so fun. You must find the best route and game plan to dodge other copters as well as taking others out all at the same time.
In 2019 everything changed when Adobe announced its flash player was going to be shut down. The internet was shocked as there were so many memories from flash games which got creators across the web banding together with the hope of saving the beloved website.
Life had an impact on the site. Cool Math Games pressed on focusing on html5 games since 2014 and moving away from Flash player as the soul engine. There is even a mobile app, and responsive site on mobile browsers bringing hundreds of fun games into the palms of player's hands. A whole heap of work has been done with devs to remaster beloved flash games implementing emulation technologies to keep them running post shutdown.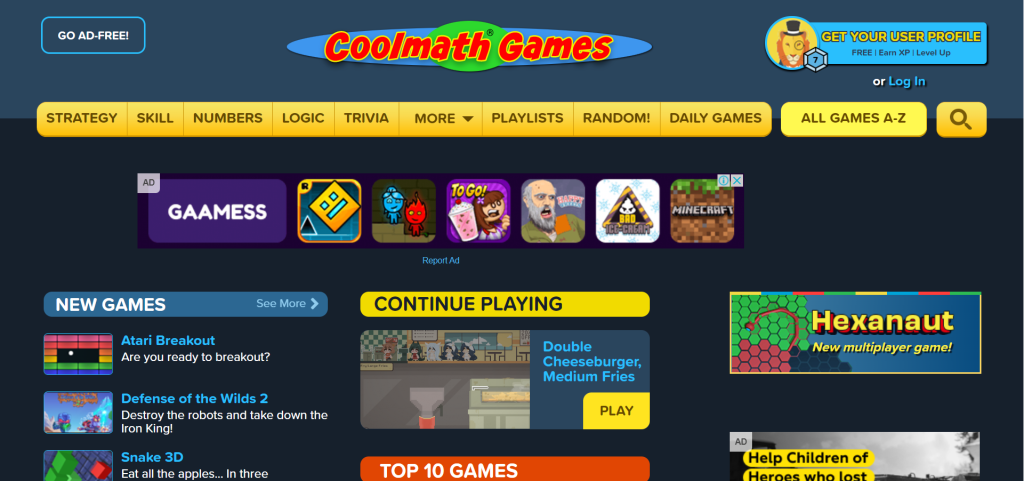 Coolmath Games Site Layout
The navigation is separated out with a menu bar that is located at the top of the screen. The categories are: strategy, skills, numbers, logic, trivia, more, playlists, random, and daily games.
New games can be found on the left and the top 10 games can be found in the middle column. The far right column displays the leaderboard. Players will need to sign up for an account to see their progress on the leaderboard.
Top 10 Games on Coolmath Games
Run 3
Papa's Pizzeria
Chess
Tiny Fishing
Moto X3M
Fireboy and Watergirl in Forest Temple
Idle Breakout
Hangman
Penalty Kick Online
8 Ball Pool
Popular Categories
Classic Games
Aiming Games
Timing Games
Multiplayer Games
Drawing Games
Memory Games
Adventure Games
Geography Games
Word Games
Platformer Games
Match 3 Games
Business Games
The Best Cool Math Games to Play in 2022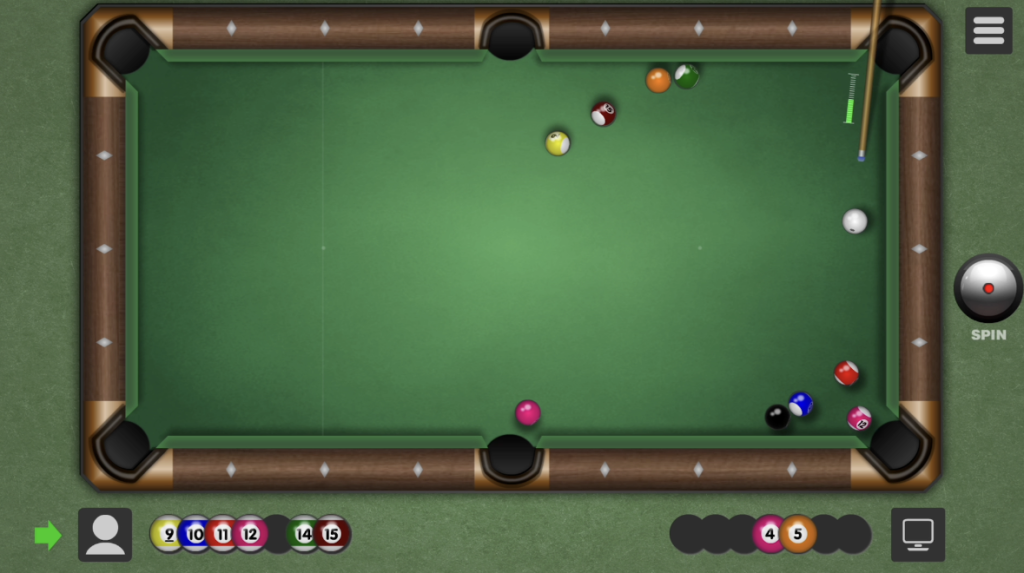 Eight Ball Pool
This is a more recent game that has become a favorite among the older crowds. Once you load the game, you'll be able to play against a computer or someone else. If you choose to play against a computer, then you can choose the difficulty from one to nine. The graphics could be a little better and its quite easy to beat the AI on any difficulty so that being said, I'd rate this game a 6 out of 10.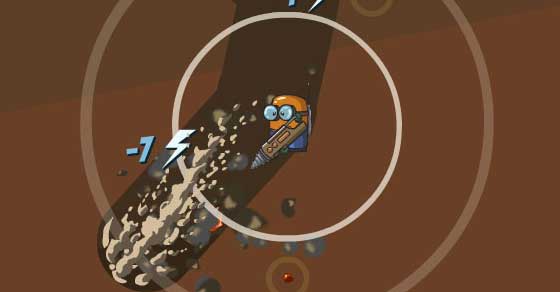 Diggy
This game is solid gold and I dig it (no pun intended)! If you played the game you will know that even though none of our Chrome Books could handle the game. The game was super laggy on all of friend's laptops. I suggest changing the graphics settings to low so that the game actually works. The point of the game is to dig and upgrade your gear. The whole point of the game is to make your grandfather proud by finding the mystical mushroom. All you need to do is dig and you'll eventually find stuff like silver bones and dynamite barrels.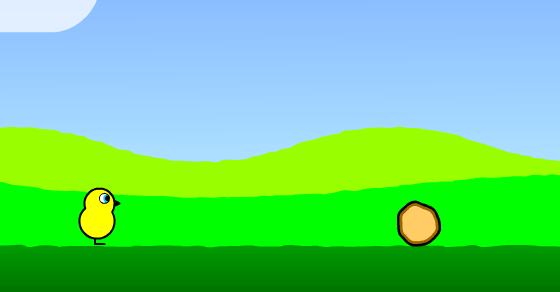 Duck Life
You're a duck, and there's a tornado farm that gets destroyed. You have to win races to get money to rebuild the farm. So in order to beat your opponents, you need to level up. So you have to level up your three abilities: swimming, flying and running. You collect coins in order to buy food for your duck to increase your energy so the more you train, the better your duck gets. I'd give this game a 5 out of 10.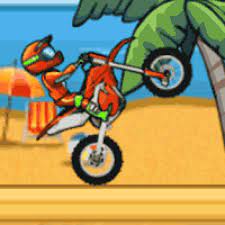 MotoX3M
This game was fun and just a ball of joy to play. The game is about a gnarly biker dude that has to complete courses as fast as possible. You get more time by completing tricks. The more complicated the tricks, the more time you save. You get stars for completing a course and can get up to 3 stars. You can upgrade your bike with the stars earned.

Daily Contributor is a collective of writers that love entertainment, video games, sports, and nerding out.