Reasons Why its a Primetime Selling Opportunity on Craigslist Cars in 2022
In a world where natural disasters, economic crises, and unemployment increases are part of over half of the international population's daily lives, making a profit in any way possible is a must for families to survive. Craigslist cars offer an excellent means of doing just that. Craigslist is one of the most popular consumer market websites, ranking up with eBay and Amazon Marketplace. What makes selling used cars an excellent means of making money this summer? Three distinct factors come to mind: the popularity of Craigslist, the shortage of Japanese car parts, and how car dealers respond to that shortage. An in-depth look into these factors will prove that now is the perfect time to sell used cars on Craigslist.
Craigslist Used Cars Popularity
The first question that comes to mind is, "Why to choose Craigslist to advertise and sell your used car?" The biggest reason is the widespread and popular nature of the website. As of August 2022, there were over 188 million visits to the website. Since the entire United States of America has a population of a little over 330 million, the website's regular users make up over 5% of the national population. In addition to these regular users, traffic statistics point to an average of around 815,789,490 page views per month; that is astronomical. Suppose a consumer needs even more validation for utilizing this excellent web resource. In that case, all he or she needs to do is go to the local Craigslist page for his or her city and see the multitude of advertisements from neighbors.
Even though there are numerous benefits to selling used cars through Craigslist, some consumers might still be apprehensive. One reason is that the site has received a lot of bad publicity in recent years due to crimes such as theft and impersonation. Plus, most citizens who keep up with the news will remember the stories about the Craigslist killer, who used the site to prey on innocent victims. What can be said to alleviate these legitimate fears and help consumers be more comfortable with the use of the site? Simply this – be a smart, informed Internet user. There are indeed predators and unsavory people that use every available avenue to commit crimes. Not getting around that unsettling fact; however, it is possible to avoid run-ins with such people by being a smart consumer. It probably is if a classified on Craigslist seems too good to be true. Before purchasing anything or meeting anyone, research must be done to discover as much about the product and the seller/buyer as possible. Doing so greatly decreases the risk of having dealings with unsavory users.
Shortage of Japanese Cars Production for the Summer of 2022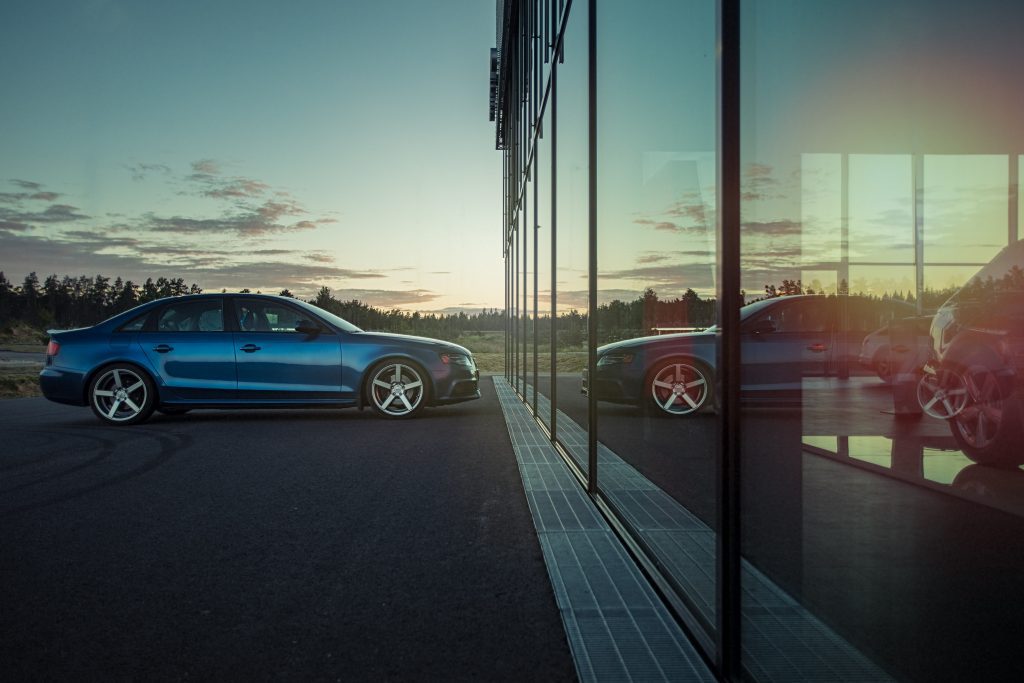 The second reason that now is an excellent time to sell cars through Craigslist used cars pages is because of the recent shortage of Japanese-made cars like Honda and Toyota. One major reason for car production shortages is shortages in the production of semiconductors. Another reason is due to strict Covid quarantine laws in China. Because these two cars are so popular overseas – due largely to skyrocketing gas prices compared to the fuel-efficient mileage offered- these vehicles – these Japanese automotive giants predicted a shortage of parts by the summer of 2022. Both of these companies, to offset this supply shortage, have curbed production in the United States; this strategy has helped, but it has not made the issue disappear completely. As of August 2022, the companies are still uncertain as to when production will return to normal.
In addition to production problems, the shortages caused by the natural disasters in Japan have caused a significant drop in sales for Honda and Toyota. In May 2011, Toyota experienced a 33.4% decline in sales. Honda was not far behind; they had a 16.1% decrease. While it is projected that by June 2011 production will be back up to about 90%, it is still unclear as to whether this return to normal production rates will positively affect the rate of sales.
With these companies experiencing such domestic hardships, it is no wonder that car dealers are reacting the way they are. Because Hondas and Toyotas offer models that are increasingly fuel-efficient, they are in high demand. Not only are these cars some of the most popular in the current market, but used versions of these cars are even more of a hot commodity. Since gas prices are still so high and the economy is still not out of the recession, shoppers are looking for miraculous deals. Car dealers know this, and they want to be able to supply their customers with the cars they want for a price that works for both parties. They are having a problem doing so, though, because there simply are not enough used Hondas and Toyotas to go around.
One reason for the lack of available Japanese cars, in addition to the shortages, is that Americans are keeping their cars longer than they have in years past. Do not follow that trend. Car dealers are desperate to buy used cars and then re-sell them to turn at least a small profit. Consumers are paying on average $33,000 for a used car or truck in the current market. That price has been up 5% since the beginning of 2022! Imagine the money one can get for selling a fuel-efficient used car that has been well taken care of; it would almost pay for a new car by itself.
Now is the perfect time to sell your used car through Craigslist cars. By listing a car on this site, the seller can reach over 5% of the American population and potentially get the best deal possible. You can successfully sell your used car on Craigslist because of its popularity, the shortage of Japanese car parts, and car dealers' desperation for fuel-efficient used cars. Think carefully about this option, and make the smart choice – list your used car on Craigslist today, and watch the offers pour in.
How to Create a Listing that Results in Success on Craigslist Cars
There are many articles on how to buy cars on Craigslist; however, many people have asked us how to sell their used cars using this website. I know that for many people, this is a no-brainer, but I realize that there are many people (like my mom) who still do not know how to sell their cars online. This post will provide a step-by-step guide on how to sell your car on Craigslist.
For those who do not know, Craigslist Cars is an optimal choice for those wishing to sell a used vehicle. The website attracts millions of people searching for something each day, and many are searching for transportation. Listings are also cost-free, except for a few categories, which makes selling used cars on Craigslist an even more favorable selection. The online classifieds website sees more visitors and traffic daily than eBay and Amazon.com. Without a doubt, the likelihood of a successful sale is encouraging. Still, without knowing how to sell cars on Craigslist, how to make your listing attractive, and how to make sure that your listing stands out among the millions of others, you stand a chance of being unsuccessful. It is important to gain knowledge of the best way to list so that the probability of selling your car is improved.
Preparations Before Listing on Craigslist Cars
Evaluate and Research the Cars Value
There are websites where the value of a car can be determined, KBB.com and Edmunds.com being the most popular two. When entering your vehicle information, be truthful about the mileage and condition to get a true value estimation. Once that is known, visit a few classified sites to see what vehicles similar to yours are selling for. Using these factors, determine what would be a good starting price to list at, leaving wiggle room for potential buyers to offer less.
Make Sure the Vehicle is Clean
You will want to ensure that the car is in the best shape possible. Any door dings should be touched up, the trunk cleaned and vacuumed, the inside detailed, and make sure any creases and crevices are cleaned. The exterior should be cleaned and waxed if needed to maximize the chances of a sale and to keep the sale price as high as possible.
Take Photos of the Vehicle
Now that the car is detailed, you should take pictures for the ad. Craigslist only allows up to four photos per ad, but taking more is optimal so that you have them to send potential buyers via email if they request such. Clear, detailed pictures can be a huge advantage in a classified ad, so take time with them. For the four photos that Craigslist allows, you will want to take a picture of the exterior, slightly angled. From a frontal viewpoint, a rear angled viewpoint, a wide angle of the interior, and then a picture of anything you think will assist in the sale of the vehicle. For example, if the car has a DVD entertainment system, a third-row seat, or a truck with a spray-on bed liner, you can take pictures of those items as the last picture. A close-up of the interior dash or motor would also suffice.
Gather all Documents for the Vehicle
You will need to check with local laws to see if you are required to provide certain documentation when selling a car. Still, in general, you should have the title and a bill of sale printed and handy before listing to minimize hassle later.
Getting Started A Guide to Listing a Car on Craigslist
Now that all documents, information, and photos have been prepared; you can start with posting your listing on Craigslist. First, you will want to establish the correct Craigslist domain to post your ad to by going to the web address http://craigslist.org/. Once there, you will see a list of countries, states, and cities. Select the city nearest you. If there are several, choose the most populated city. You will then be brought to a screen that lists hundreds of categories. At the top left side of the screen, you will see and click a link that says, Post to Classifieds. On that page, you will select Items for Sale, and following, you will be given a list of sub-categories. Here, you would select Cars & Trucks by Owner. At this point, you will begin listing the vehicle specifications.
Craigslist Used Car Warranties
There are generally three types of warranties for used car purchases a factory warranty, an extended warranty, and a specific component warranty. The factory warranty is issued by the manufacturer and supported by the manufacturer's network of dealerships it has been my experience that these warranties are usually easy and painless to use if something goes wrong. The second type of warranty is an extended warranty that is purchased on the vehicle by the owner usually when buying it from a dealership or else online. A specific component warranty would cover an item that was recently serviced, like a transmission rebuild might have a 1-year part and labor guarantee. In this post we are going to discuss all 3 of these types of vehicle warranties. But always remember, if you are considered about an existing warranty, and it is a consideration for you buying or setting the price for a vehicle, call the provider or check the paperwork and make sure it is transferrable.
In the case of factory warranties that are issued to the original owner when the car is bought new, this is usually a painless process. Let's say you are looking at a car you found on Craigslist. It is only 2 years old with 20,000 miles. The question is, what happens with the factory warranty? In most cases, the factory warranty stays with the car not the original owner. In other words, you will be covered if something goes wrong. This is true with most of the factory warranties. Most of these warranties transfer free of charge but some due have a transfer fee. There are things, however, that can void a factory warranty, such as; if the car has been in an accident, or modified, or if it has been used for a rental, racing, or a work vehicle (plowing, etc.). It is always best to contact the dealer or manufacturer directly to confirm the warranty is still valid and to see if there is any fee involved in the transfer. In most cases though, if something goes wrong within the time and mileage limitations and you own the car, just bring it to the dealer, and they will take care of it.
Extended warranties that are purchased after the factory warranty wears out are a different story, however. If a vehicle has an extended warranty on it and the owner is using it as a selling point, I would get the information about the warranty and do some research to confirm that it is transferable and from a reputable company. You also want to find out if there is a fee for the transfer. Remember that you can always buy an extended auto warranty on your own, so be careful before you pay extra for someone else's purchase.
Specific component guarantees are usually issued after a certain repair was performed-a new starter was put in, or the transmission was rebuilt. The 2001 Honda Accord we just bought recently had a new clutch that had a 1 year parts and labor guarantee. The owner had the paperwork from a reputable shop that spelled out the time frame and that it was transferrable. These guarantees are nice to have, if nothing else, to show that if you are buying a car that has had major repairs done recently, the shop that did the repairs stands behind their work.
That is all I have to say about warranties right now. If you have any further questions, be sure to contact us.
How to Watch Out for Craigslist Used Car Scams
Although I'm an avid fan of Craigslist cars, I want to warn you guys about a scam that is going around. First of all, why are so many people buying cars on Craigslist?
The reason is that vehicles are dirt cheap and it's often where you can get a bargain on a used car. However, there are dangers to using this website. Unlike a car dealership, Craigslist is not governed by state and city rules, and it's up to the participants of the website to keep security over the listings and what happens during the transaction process.
In this world, there are good people, and there are also scumbags. Many scumbags hide behind fake identities and prey on unknowing victims on Craigslist because it's easy to lure people outside due to offers that people believe are too good to be true. Remember, folks, if the price of a car is too good to be true, then it probably is.
I once bought a snowboard off Craigslist in Seattle, WA, and the owner of the snowboard invited me into his house. The snowboard was only $60, and I made sure now to bring any more money with me just in case something did go down. I also had one of my friends go with me and had them wait outside as I completed the transaction. Even with my due diligence, I still felt a little uneasy going into a stranger's house. However, the transaction went well, and I got a good deal on a used snowboard and boots.
This is how a transaction should go, but sometimes people will try to cheat you on Craigslist, and this is what happens to this man.
A man that lives in CA replied to an ad on Craigslist Autos and was told to meet at a specific destination. When he arrived, he was robbed at knifepoint, and the suspect fled on foot to a getaway vehicle.
SCAM ALERT ON CRAIGSLIST AUTOS FOR SALE
Here is the new scam that is occurring on Craigslist. A fake seller will post an ad for a car. Faker seller does not even have a car and his intent is to lure the buyer into a secluded location so that he can mug the buyer. Seller tells buyer to go to said location. Once the buyer and seller meet up, the seller tells the buyer that the car is parked "just around the corner" in an alley-way or remote location where people cannot see them. Seller robs the buyer and takes off. It's a simple scam and preys on people's trust. This is what I hate about this scam because it only takes a few individuals to ruin the Craigslist used cars experience for everyone else.
Here are things to ask yourself before meeting any seller:
If the price and details of the car are too good to be true, then be skeptical
Does the seller have an actual phone number?
Does the seller want you to go to a remote location?
Is the seller willing to give you the VIN to the car?
Go with your gut feeling
Remember to go to any meet-up with at least one friend, do not bring money on the first meeting, and make sure to do research on the vehicle first before even meeting up with the person.
Also, try to meet during the day and in a location with many people. This will prevent would be thieving from targeting you.
If you found this article useful, please share with your friends and family and make sure to like it on Facebook.
Financing for Craigslist Cars
If you can afford to pay cash for your recently found car and can afford to, that is great. Most people however, will need to finance their car purchase. Some things to think about when financing your pre-owned vehicle are listed on this page. If you want to get pre approved for a loan, click the following link to roadloans.com they have a program to help finance your purchase Shop Like a Cash Buyer with RoadLoans.com. Apply Today.
Your credit history is critical to saving money at this stage; if you need to borrow money to pay for your new car, then your credit report will be used to determine how much your loan will cost. There is a lot of websites that cover credit, debt and finances on the web, so; I won't try to duplicate it all here. The basic thing you need to know is the higher your credit score, the lower your interest rate. If you lower your interest rate you lower your monthly payment or you can get a nicer car for the same payment. You should check your credit reports from the three credit bureaus (Experian, Equifax, and Transunion) at least once a year before you embark on a major purchase such as a house or a car. If your credit is less than perfect contact www.creditrepair.com to help straighten things out.
ID theft is also very prevalent out there, be very cautious with whom you give your Social Security number and other critical information. We recently got a phone call from Toyota finance asking if we applied for an account, well we didn't. Someone had gotten a hold of my wife's information (who is a lot more cautious than me) and set up a phone account and 2 credit cards in her name. It is a lot of forms, phone calls and internet time to try to straighten it all out and monitor your credit accounts so, be careful.
There are many ways to finance your vehicle purchase. Below are some different institutions that you can borrow money from to purchase your Craigslist car. Most of these institutions offer different types of loans. The most traditional would be a collateral loan using your car as the collateral. Other types of loans you can get are home equity which is usually a low-interest rate and tax-deductible or a personal loan which requires a high credit score and usually a higher interest rate.
Banks-The most traditional way is to contact a bank. A bank is a for-profit institution, they make money by lending you other people's money. They also tend to offer a wide range of products and multiple locations. Most banks have convenient ways to apply for loans either online or by phone.
Credit Union-A Credit Union is very similar to a bank except it is a not for profit intuition that is owned by its members. My last 2 car loans were through Credit Unions. One was set up through the dealership where I bought the car, and the other I applied for when I purchased my Camry. We belong to a credit union but we also have an account with a major national bank; I just find it easier to deal with the credit union. The rates are usually the same if not better. The biggest complaint I have heard is that there are usually less branches and may have fewer types of loans to offer.
Online Loans-It doesn't take long to find a company that offers to finance online. This option probably offers the most options and the biggest chance for fraud. They offer competitive rates, loans for people with no credit or bad credit, no down payment loans etc. My thought is to go with a name you recognize or a friend's recommendation. Do some research on the company upfront before you give them your information, search the company's name online, and check with the Better Business Bureau.
Craigslist Cars for Under $1000 Tips
Nowadays most people just go on Google and type in "Craigslist cars under 1000" as their search phrase. I suggest that you go straight to the site to find a better deal. Google doesn't crawl all pages on the Craigslist site so it's best to go directly to Craigslist to find the most updated listings for $1000 cars.
First, click on the for sale section and then click cars & trucks. Next, find a car by the owner that has a listed price under $1000.
Expert tip, don't leave the price at zero when using the price-range filter. If the minimum is $0, then I'll show a lot of car parts and accessories as well as tires so go ahead and put the price at $500 or $400 – whatever price you think is the cheapest in your area – then hit enter.
A quick search through Craigslist shows me that there are many cars listed below 1k in "drivable
condition" which means they have high mileage and probably needs some cosmetic work or major repairs.
You're not going to believe this, but you can get a used truck or SUV for under $1000! The key here is being willing and able to give them cash in hand- so if they've got an offer at 901 dollars then I would be willing to bet that most sellers will take less than their asking price – as long as you flash the cash.
Be careful. You might think you're walking away with this car but there could be a catch. Sometimes sellers will list vehicles at deeply discounted prices just so they can sell them quickly and easily without having to haggle over price or wait for another opportunity where the same deal comes along again – which doesn't always happen! Always read the ad carefully before making any purchases; if it says "OBO," then that means 'best offer' meaning someone else outbid YOU during the bidding round one point two seconds ago (or whatever number applies).

Daily Contributor is a collective of writers that love entertainment, video games, sports, and nerding out.