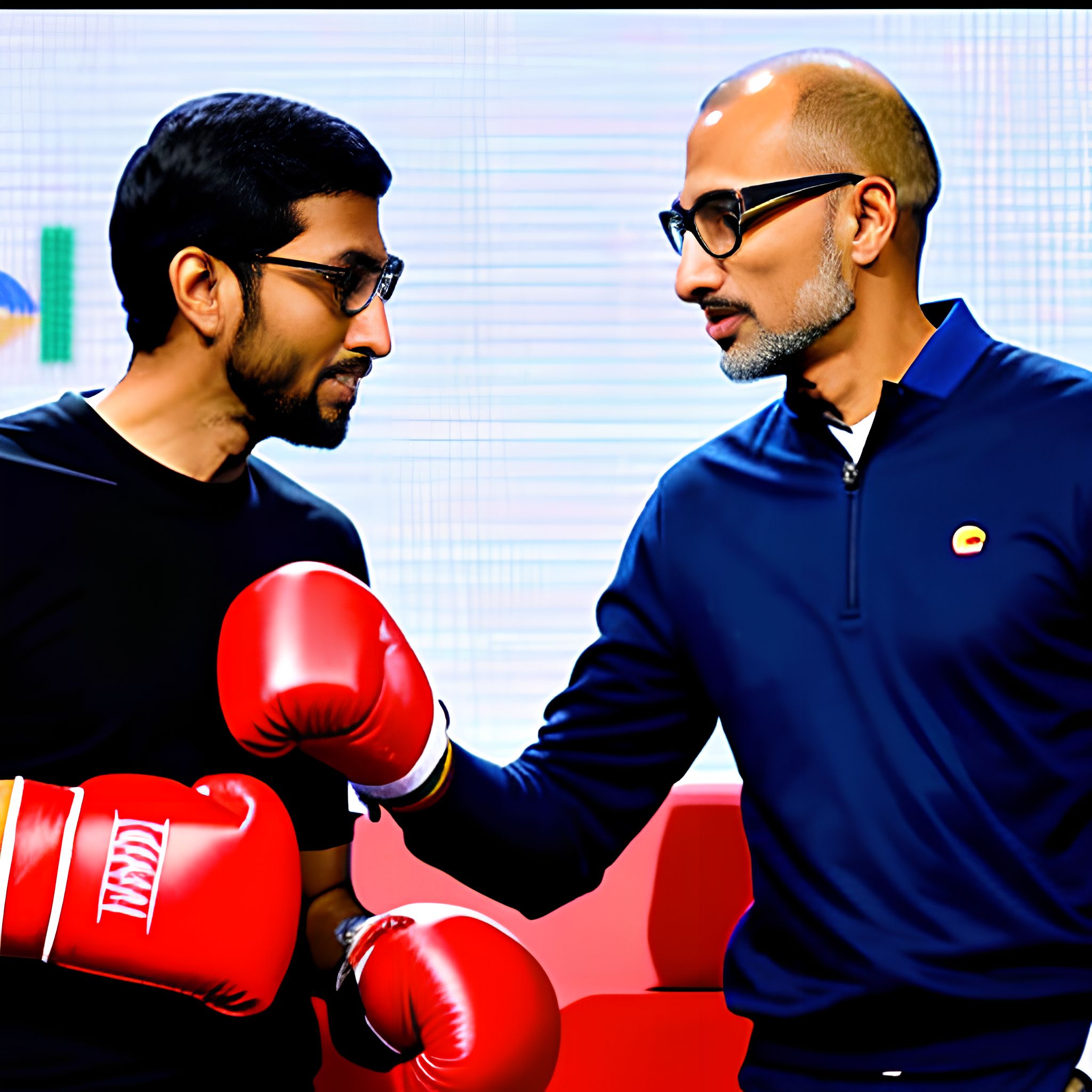 Ah, the year 2000, what a time to be alive! Google was just starting to gain popularity and it quickly became the go-to search engine for many of us exploring the internet. Can you even imagine what it was like to use Yahoo! or Ask Jeeves as your main search engine? Talk about a trip down memory lane!
Google's influence on the way we explored the internet was unparalleled. Suddenly, finding information became as easy as typing in a few keywords. No more scrolling through endless pages of search results, no more having to guess the right URL. It was a game-changer, and we couldn't get enough of it.
And let's not forget the days when Google's homepage was as simple as can be. No fancy logos or designs, just a plain white background with a search bar in the middle. Those were the days, huh?
But now, fast forward to 2023 and the search game has evolved even further. With the advent of OpenAI's ChatGPT technology, searching the web has become even easier and more intuitive. Bing has incorporated this cutting-edge technology into their platform, making it possible for users to have natural conversations with the search engine. No more typing in keywords, just type in a question or statement and Bing will do the rest!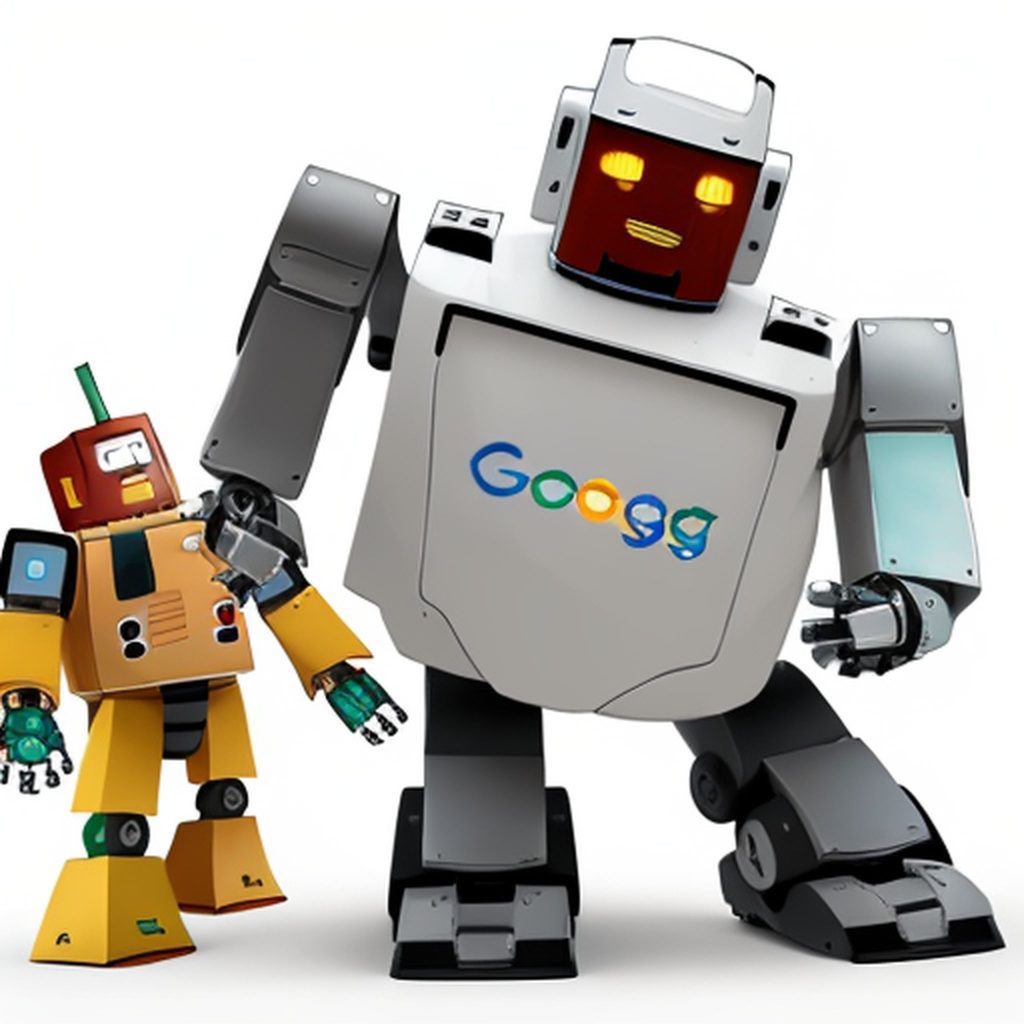 Bing ChatGPT Integration Fight Against Google: A New Era of Search Engine Technology
Microsoft has always been a company that's not afraid of a challenge, and they're taking on the biggest challenge of all – Google's monopoly in the search engine market. With Bing, Microsoft is determined to change the game and give consumers a new and improved search engine option. And how are they going to do it? With the help of OpenAI's ChatGPT technology, of course!
ChatGPT 2.0: The Future of Search is Here
You might be wondering, what exactly is ChatGPT technology and how does it play a role in Bing's fight against Google? Well, let us tell you – ChatGPT is a cutting-edge language model that can answer questions, complete tasks, and even generate human-like text. By incorporating this technology into Bing, Microsoft is hoping to revolutionize the search engine experience.
In a recent keynote presentation, Microsoft highlighted the new capabilities that ChatGPT brings to Bing. With ChatGPT integrated into the search engine, users can expect to receive more accurate and relevant answers to their queries, as well as a more natural and intuitive search experience.
Let's be real, no one likes wading through pages and pages of irrelevant results to find what they're looking for. With Bing and ChatGPT, Microsoft is hoping to put an end to that frustration. By using advanced machine learning algorithms, ChatGPT can understand the user's intent and provide them with the most relevant information, faster. And let's not forget, ChatGPT can even carry on a conversation with you, making the search experience feel more like talking to a friend and less like talking to a machine.
Bing's Revolutionary New Search Interface: Find Information with Ease
Have you ever found yourself struggling to find the answer to a question online? With the new Chat feature of Bing, you can say goodbye to that frustration. Bing's direct conversational answers make it easier for you to find the information you need in a jiffy. Just type in your question, hit search, and Bing's ChatGPT technology will provide you with a straight-up, no-nonsense answer.
But hold on, other companies have access to OpenAI's technology too. So what sets Bing apart? Well, for starters, Bing's search interface is second to none. With its smooth and user-friendly design, Bing takes the cake when it comes to a top-notch search experience.
The Advantages of Bing Chat: Why it's the Go-To Destination for All Your Information Needs
The new Bing Chat is not just any ordinary search engine, it's a game-changer in the way we access and compare information. With OpenAI's ChatGPT technology, Bing Chat has some impressive capabilities that make it stand out from the crowd. Let's take a closer look at some of these features and what makes Bing Chat the go-to destination for all your information needs.
a. Comparison of information by searching the web: Bing Chat makes it easier than ever to compare information by searching the web. You can ask it anything, and it will give you a comprehensive list of sources and information related to your query. No more flipping through countless pages or tabs, Bing Chat has got you covered. And the best part? You can do it all with just a few taps on your keyboard.
b. Ability to compare the size of an IKEA love seat with a 2019 Honda Odyssey: Bing Chat can handle even the most unconventional comparison requests. Want to know how big an IKEA love seat is compared to a 2019 Honda Odyssey? Bing Chat has got you covered. You'll have all the answers you need in no time!
c. Citing sources and follow-up questions: Bing Chat doesn't just provide you with the information you need, it also cites its sources. And if you need more information, Bing Chat is always ready to follow up with additional questions. This makes it easier for you to verify the information you receive and ensures that you're getting accurate information every time.
ChatGPT 2.0: Upgraded Features for a Next-Level Search Experience
ChatGPT version 2.0 in Bing is set to revolutionize the way we use search engines. With its upgraded features, Bing is about to take the search engine game to the next level.
First off, ChatGPT version 2.0 has a separate chat function that comes loaded with tons of new features. It's like having your own personal assistant right at your fingertips. Say goodbye to navigating through endless pages of results and hello to finding exactly what you need with just a few clicks.
The refinement capabilities of ChatGPT have also been improved. It's now easier than ever to find exactly what you're looking for. With advanced algorithms and a vast database of information, ChatGPT can understand what you're asking for and provide you with the most relevant results.
But wait, there's more! ChatGPT version 2.0 can even help you create itineraries and trivia games. So whether you're planning a trip or looking for a fun way to spend your evening, ChatGPT has got you covered.

Bing Takes Search Engine Game to the Next Level with ChatGPT 2.0
And that's not all. With its improved web search functionality, ChatGPT version 2.0 has access to even more information and is able to provide you with even more accurate facts. This means you can trust the information you're getting from ChatGPT more than ever before.
Last but not least, ChatGPT version 2.0 even has coding capabilities that are better than its predecessor. So whether you're a seasoned programmer or just starting out, ChatGPT has got you covered.
Better Search Results and More Complete Answers
Say goodbye to incomplete answers and hello to more accurate results. ChatGPT's improved search algorithm delivers the most relevant information right to your fingertips. No more sifting through pages of irrelevant information – ChatGPT has got you covered.
New Chat Experience
ChatGPT's new chat interface is intuitive, user-friendly and makes it easier than ever to find what you're looking for. The chat window is designed to look and feel like a regular conversation, so you can get your answers quickly and effortlessly.
Ability to Generate Content
Do you struggle to come up with content for your blog or website? Look no further! ChatGPT's new content generation feature can help you come up with fresh and interesting ideas in no time.
New Search Box
The new search box is sleek and easy to use. Simply type in your query and ChatGPT will get to work finding the most relevant information for you. It's that simple!
ChatGPT Integration in the Browser
Now you can have ChatGPT at your fingertips no matter where you are on the web. The new browser integration makes it easy to access ChatGPT's wealth of information, no matter what website you're on.
Bing and ChatGPT are teaming up in the new Microsoft Edge! This collaboration brings exciting new AI capabilities and a fresh new look to the browser. With two new functionalities, Chat and Compose, users can now have a more seamless browsing experience.
ChatGPT integration in Edge's sidebar is a game-changer. The Microsoft Bing icon sits conveniently in the sidebar, ready to help with updates and answer any questions you may have. Imagine being able to have a conversation with a chatbot while you're browsing! No more having to switch back and forth between tabs to get the information you need.
With ChatGPT by your side, summarizing lengthy financial reports is a breeze. No more skimming through pages of data trying to find what you need. ChatGPT can quickly provide a summary of the key points for you.
For those who want a deeper dive into their conversations and searches, the site panel provides an in-depth look. It's like having a virtual assistant who's always there to help.

Daily Contributor is a collective of writers that love entertainment, video games, sports, and nerding out.