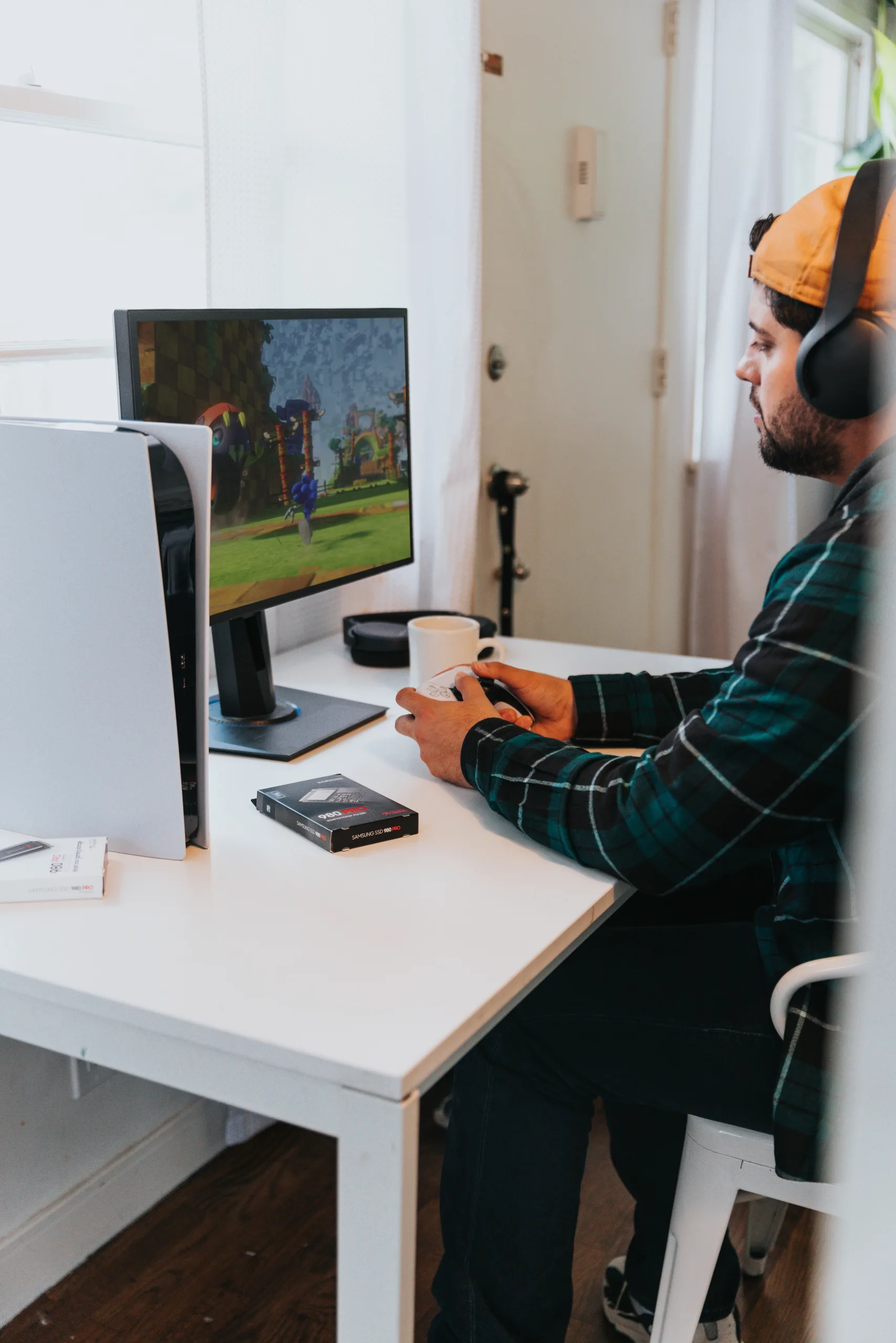 2023 has been a thrilling year for gamers, with a plethora of new releases that have pushed the boundaries of interactive entertainment. From high-octane racing games to immersive open-world adventures, the gaming industry has offered something for everyone. Here are some of the standout titles that have made 2023 a year to remember for gaming enthusiasts.
1. F1 2023
F1 2023, the latest installment in the popular Formula 1 racing series, has been lauded for its stunning visuals and improved quality of life features. The game offers a much longer race, mimicking the length of an actual Grand Prix, and has addressed some of the issues from last year's game. It's a must-play for racing fans and is available on PlayStation, Xbox, and PC.
2. Sonic Origins Plus
Sonic Origins Plus is a significant update to the Sonic Origins compilation. It includes a host of improvements and new features, including the addition of Amy as a playable character in all four original games and Knuckles in Sonic CD. The game also includes 16 Game Gear games, making it a comprehensive collection for Sonic fans.
3. Crash Team Rumble
Crash Team Rumble is a unique 4v4 team-based competition that offers a fresh take on the beloved Crash Bandicoot series. The game revolves around collecting fruit and using character-specific skills to outwit opponents. It's a fun and competitive platformer that's sure to entertain fans of the franchise.
4. Trapang 2
Trapang 2 is a futuristic first-person shooter that emphasizes bullet dodging and chaotic gameplay. It's a spiritual successor to the F.E.A.R series, offering a similar blend of intense action and horror elements. The game is set to release on PC.
5. We Love Katamari Re-Roll Plus Royal Reverie
This remaster of the 2005 PlayStation 2 game, We Love Katamari, brings back the unique puzzle gameplay where players roll a ball around to collect objects. The remaster includes a new campaign and is set to release on PlayStation, Xbox, PC, and Switch.
6. Aliens: Dark Descent
Aliens: Dark Descent is a real-time strategy game where players control a squad of colonial marines battling xenomorphs. The game introduces a horror element and requires players to manage their squad's mental health. It's set to release on PlayStation, Xbox, and PC.
7. Street Fighter 6
Street Fighter 6 is the latest installment in the iconic fighting game series. It introduces the new "Drive System," which adds six unique moves to the game. The game is set to release on PlayStation, Xbox, and PC.
8. Diablo 4
Diablo 4 continues the story after Diablo 3's Reaper of Souls expansion. It introduces an open world and shared multiplayer experience, along with new gameplay mechanics like mounts. Diablo 4 is set to release on PlayStation, Xbox, and Windows.
9. The Legend of Zelda: Tears of the Kingdom
This highly anticipated sequel to the acclaimed 2017 Nintendo Switch game, The Legend of Zelda: Breath of the Wild, features an expanded map, a completely overhauled ability system, and more sandbox tools. It's shaping up to be one of the most promising open-world games to date.
10. Redfall
Redfall is a vampire-slaying multiplayer shooter arriving on PC and Xbox Series X/S. It offers a unique blendof action and horror, making it a must-play for fans of the genre.
11. Final Fantasy XVI
Final Fantasy XVI is a full-blown action RPG that represents a departure from the series' traditional gameplay mechanics. Despite some initial skepticism, fans are eagerly awaiting its release, hoping that it will continue the franchise's legacy of delivering compelling narratives and innovative gameplay.
12. Ghost Trick: Phantom Detective
Ghost Trick: Phantom Detective is a re-release of a supernatural puzzle thriller that offers a unique gameplay experience. With its distinctive art style and intriguing narrative, it's a hidden gem that's worth checking out.
In conclusion, 2023 has been a fantastic year for gamers, with a wide variety of new releases catering to all tastes. Whether you're a fan of high-speed racing, intense first-person shooters, or immersive RPGs, there's something for everyone. As we look forward to the rest of the year, it's clear that the future of gaming is brighter than ever.

Daily Contributor is a collective of writers that love entertainment, video games, sports, and nerding out.