As the colder months roll around, the struggle to maintain a fashionable winter wardrobe while staying warm becomes all too real. Balancing style and function can be a challenge, but it is possible to have both. In this article, we will discuss five tips for staying stylish and warm during the winter. From investing in quality outerwear to layering wisely and accessorizing with purpose, these suggestions will help you navigate the winter season with style and comfort. So don't let the cold weather dampen your fashion sense – keep reading to learn how to stay fashionable and warm all winter long.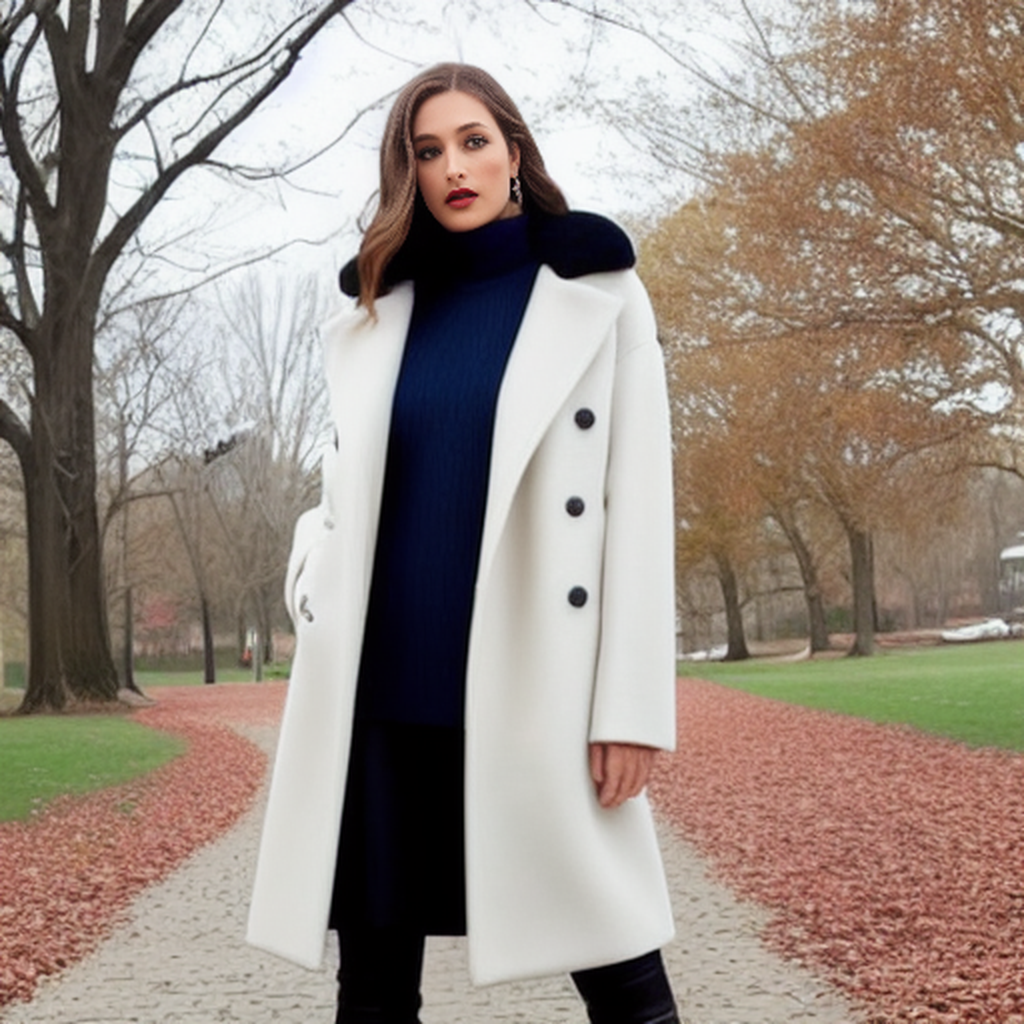 Tip #1: Invest in Quality Outerwear
As the temperatures drop and the wind picks up, having a reliable and stylish outer layer becomes crucial for staying warm and fashionable. While it may be tempting to opt for the cheapest coat or jacket you can find, investing in a high-quality piece will pay off in the long run. Not only will a good coat last for multiple seasons, but it will also keep you warmer and more comfortable on the coldest days. Natural materials such as wool and down are excellent choices for insulation, as they are breathable and effective at trapping body heat. Don't skimp on your outerwear – a good coat is worth the investment and will be a staple in your winter wardrobe for years to come.
Tip #2: Layer, Layer, Layer
When it comes to staying warm in the winter, layering is key. By combining different pieces of clothing, you can create a cohesive look that not only keeps you warm but also allows you to showcase your personal style. Start with a base layer of moisture-wicking fabrics such as thermal tops or leggings, which will help keep you dry and comfortable. Add a mid-layer for extra warmth, such as a sweater or fleece jacket, and top it off with a coat or parka for the ultimate protection against the cold. Don't be afraid to mix and match different pieces – try pairing a chunky knit sweater with a sleek puffer jacket, or layering a turtleneck under a patterned dress. Layering not only adds warmth, but it also allows you to experiment with different textures and create visually interesting outfits. Just remember to remove layers as needed to avoid overheating, and to choose breathable fabrics to keep you comfortable all day long.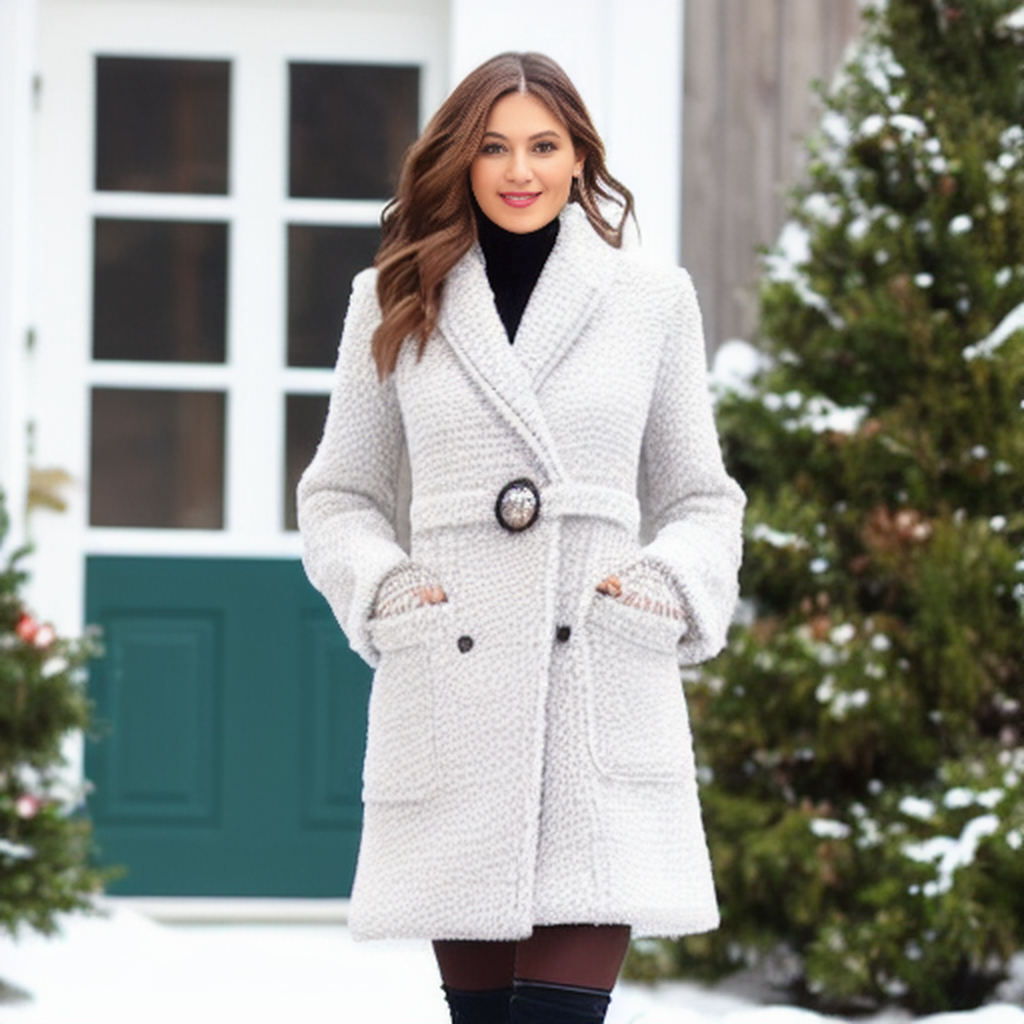 Tip #3: Accessorize Wisely
Winter fashion isn't just about outerwear and layering – the right accessories can add both style and function to your cold weather outfits. A warm hat, scarf, and gloves or mittens are essential for protecting your head, neck, and hands from the elements. These accessories also offer a chance to add a pop of color or pattern to your look, and can elevate a basic outfit with minimal effort. Another trending way to accessorize during the winter is by incorporating cozy textures, such as chunky knit scarves or fur-lined hats. In addition to being fashionable, these pieces will also keep you warm and comfortable on the coldest days. Don't be afraid to have fun with your accessories and mix and match different pieces to create a unique and cohesive look.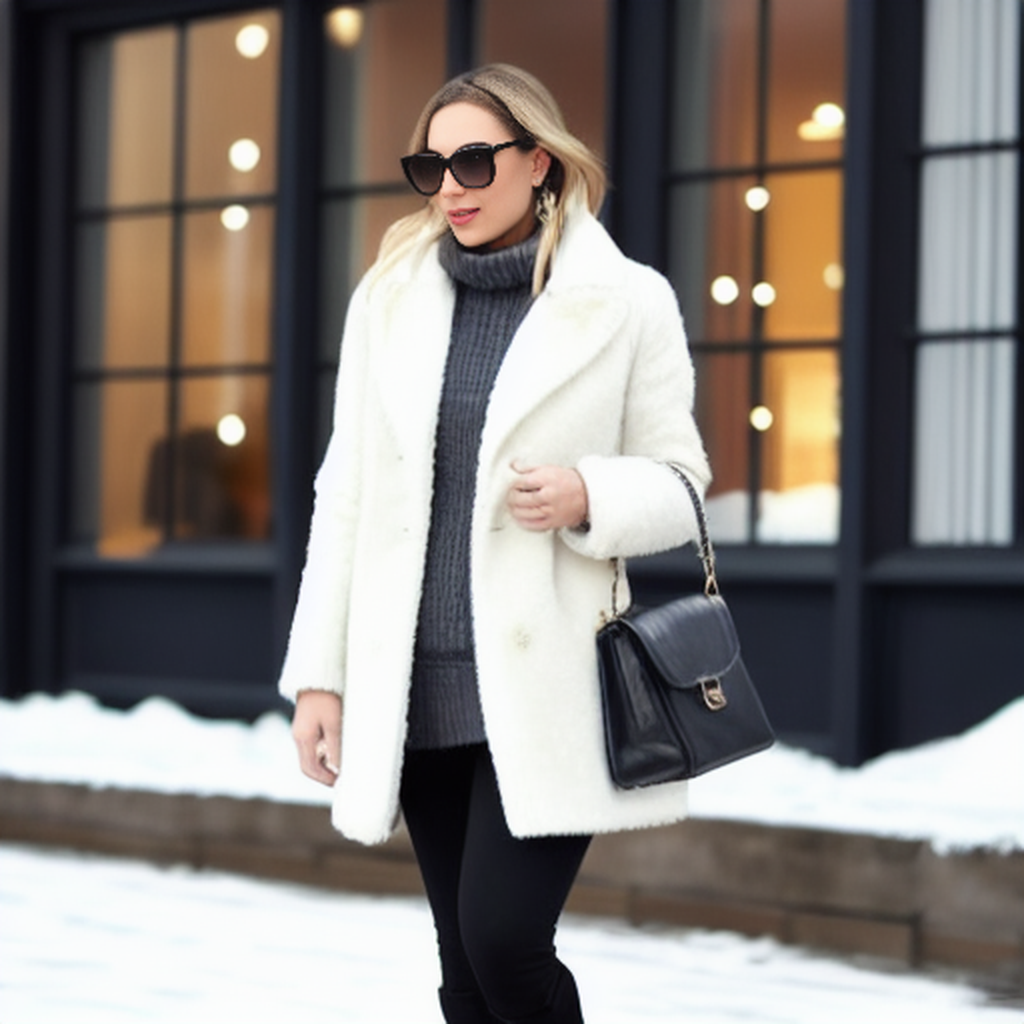 Tip #4: Don't Forget About Footwear
It's easy to focus on coats and jackets when it comes to staying warm in the winter, but don't forget about your feet! Choosing the right shoes can make all the difference when it comes to braving the cold. Insulated boots or booties are a must-have for any winter wardrobe, as they will keep your feet warm and dry in snowy or slushy conditions. When shopping for winter footwear, look for boots with waterproof or water-resistant materials and a thick, insulated sole. If you'll be spending a lot of time outside in the cold, consider investing in a pair of boots with a higher shaft to provide extra coverage for your ankles and lower leg. In addition to function, don't forget about style! There are plenty of fashionable options available, from sleek ankle boots to trendy over-the-knee styles. So don't let cold feet ruin your winter fashion game – make sure to invest in a good pair of boots.
Tip #5: Mix and Match
One of the best ways to stay stylish and prevent winter wardrobe boredom is to mix and match different pieces to create unique and interesting outfits. While it's important to have a few staples such as a reliable coat and a pair of boots, don't be afraid to experiment with different combinations of tops, bottoms, and outerwear. Try pairing a sweater with a skirt and tights, or wear a pair of flared jeans with a cozy cardigan and ankle boots. The possibilities are endless, so don't be afraid to get creative and try new things. In addition to mixing and matching different pieces, having a few statement items such as a colorful coat or a patterned scarf can add interest to an outfit and make it stand out. Don't be afraid to be bold and try new combinations – you never know what you'll discover as your own personal style.

Daily Contributor is a collective of writers that love entertainment, video games, sports, and nerding out.