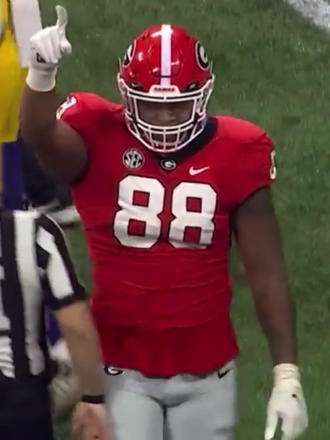 The Philadelphia Eagles' community has been buzzing with the latest updates on Jalen Carter. The standout player, known for his agility and game-changing moves, was given a limited designation during Wednesday's walkthrough. Let's delve into the details and understand the potential implications for the team.
Jalen Carter's Ankle Woes
Jalen Carter's absence from last week's game against the Jets was due to an ankle injury. This setback raised concerns among fans and analysts alike. The big question: How severe is the injury, and how will it impact the Eagles' performance in the upcoming matches?
A Glimmer of Hope: Carter's Return to Practice
Despite the setback, there's good news for Eagles' supporters. Carter made a comeback to practice this Wednesday. This move indicates a positive trajectory in his recovery and raises hopes for his participation in the upcoming game against the Dolphins.
Backup Plans: Who Steps Up?
While everyone is hopeful about Carter's return, it's essential to have a backup plan. If Carter remains sidelined, players like Marlon Tuipulotu and Kentavius Street are expected to step up. Their increased playing time will be crucial in ensuring the team's stability on the field.
Conclusion
Jalen Carter's limited walkthrough has undoubtedly added an element of suspense to the Eagles' upcoming matches. Whether he plays against the Dolphins or takes more time to recover, the Eagles have showcased their depth and preparedness. Fans are eagerly waiting to see how the team adapts and performs in the next game.

Daily Contributor is a collective of writers that love entertainment, video games, sports, and nerding out.