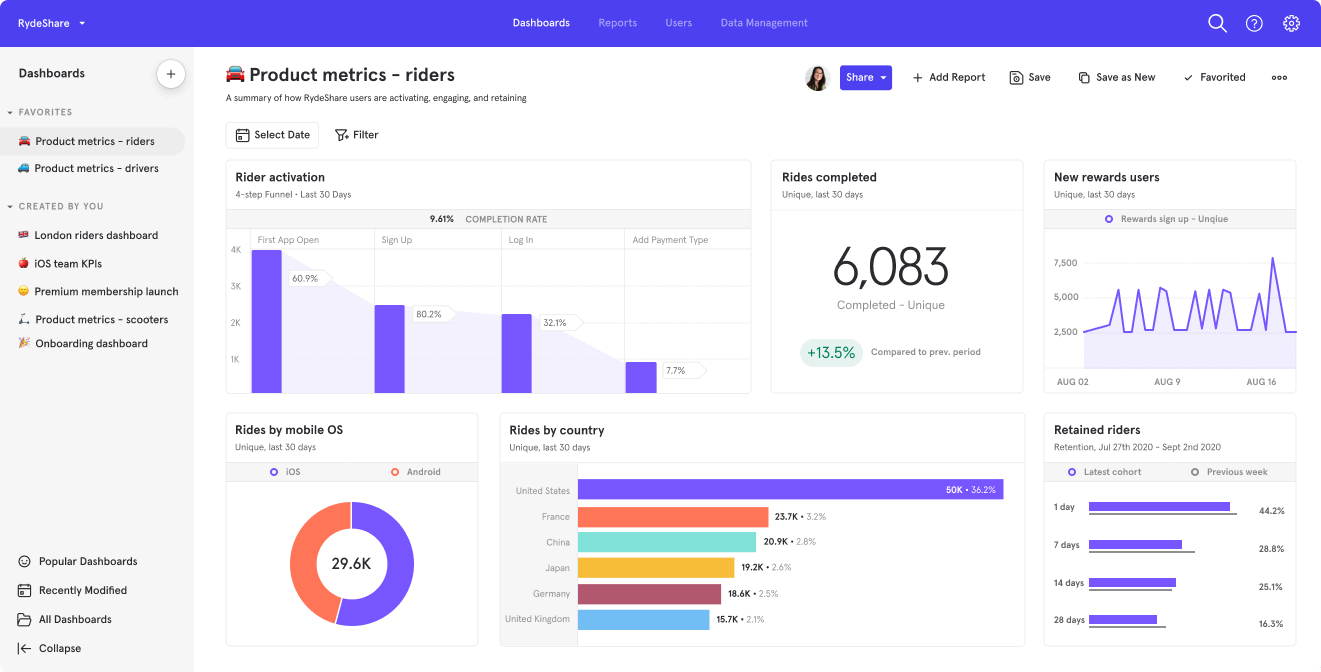 Mixpanel has announced that more than 1,000 startups have graduated from its Mixpanel for Startups program. The free program offers startups up to $50,000 in free credits a year, worth up to 430 million monthly events. In celebration of the milestone, Mixpanel is expanding eligibility for the program and introducing a free Company KPIs Dashboard Template. This template makes it easy for all companies to measure metrics that matter. With high inflation, increasing interest rates, the war in Europe, and signs of an impending recession on the horizon, business owners need all the help they can get to stay ahead of the competition
Mixpanel is a data analytics platform that helps startups to make informed decisions about their product development. In times of economic uncertainty, Mixpanel for Startups provides valuable insights into what is and isn't working with a website or app, helping startups prioritize their resources and invest in areas most likely to yield positive results. Mixpanel VP of Product Neil Rahilly stated that the Mixpanel for Startups program had been a success, with over $25 million in free credits to help startups succeed. Mixpanel's comprehensive approach to product analytics makes it an essential tool for any startup looking to navigate the challenges of today's economy.
Mixpanel is excited to announce that Mixpanel for Startups is expanding its criteria to include all startups under five years old and have raised $8 million. Mixpanel for Startups provides access to Mixpanel's world-class product analytics platform, which has helped startups like May grow and scale their businesses. May is a health tech app that has provided more than 100,000 soon-to-be parents access to pediatricians, midwives, and pediatric nurses since its launch in 2020. The company uses Mixpanel to better understand how customers use its product and make more informed decisions about its product roadmap, resulting in monthly user growth of more than 10 percent and a doubling in user retention. Being able to easily capture and visualize its growth metrics also supported May's pitch to investors during Q2 2022, helping the app secure additional funding. Mixpanel is thrilled to be able to support more startups as they grow and scale their businesses. If you are a startup that meets the criteria for Mixpanel for Startups, we encourage you to apply today.
The Mixpanel Company KPIs Dashboard Template is a free product analytics tool for startups. The Mixpanel Primers feature provides how-to's for interpreting the reports, as well as explanations for why certain metrics matter and what "good" looks like. Mixpanel customers can use the dashboard to measure engagement, retention, and growth metrics.
"Mixpanel's Company, KPIs Dashboard Template, has been a game-changer for our team. The ability to see metrics that we didn't even think to measure has helped us make insights-driven decisions that we wouldn't have otherwise been able to make. The setup process was super simple and only took a few seconds, and the reports are easy to understand and take action on. We're grateful to have Mixpanel in our corner, helping us grow our business!"