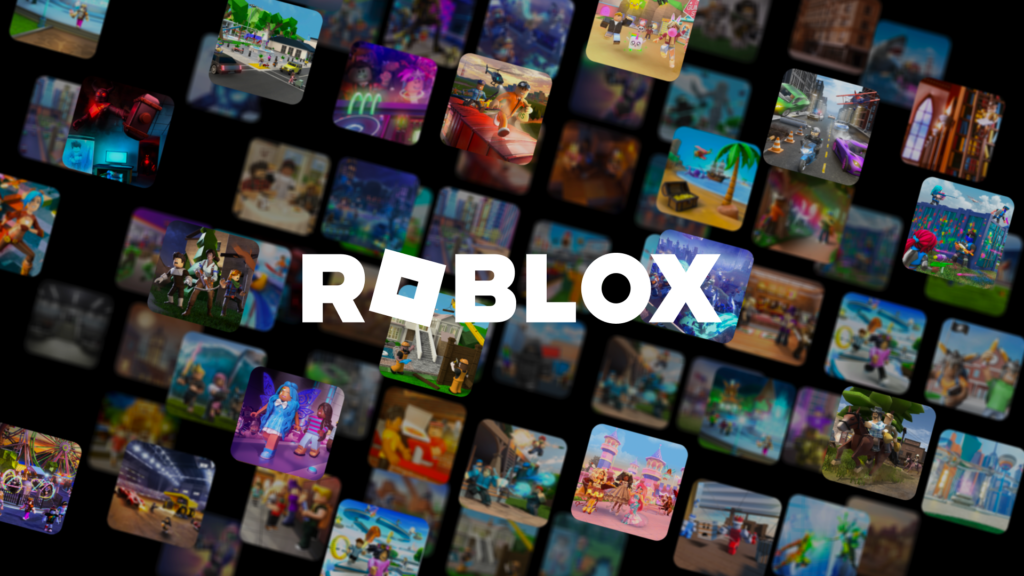 Roblox – What is it?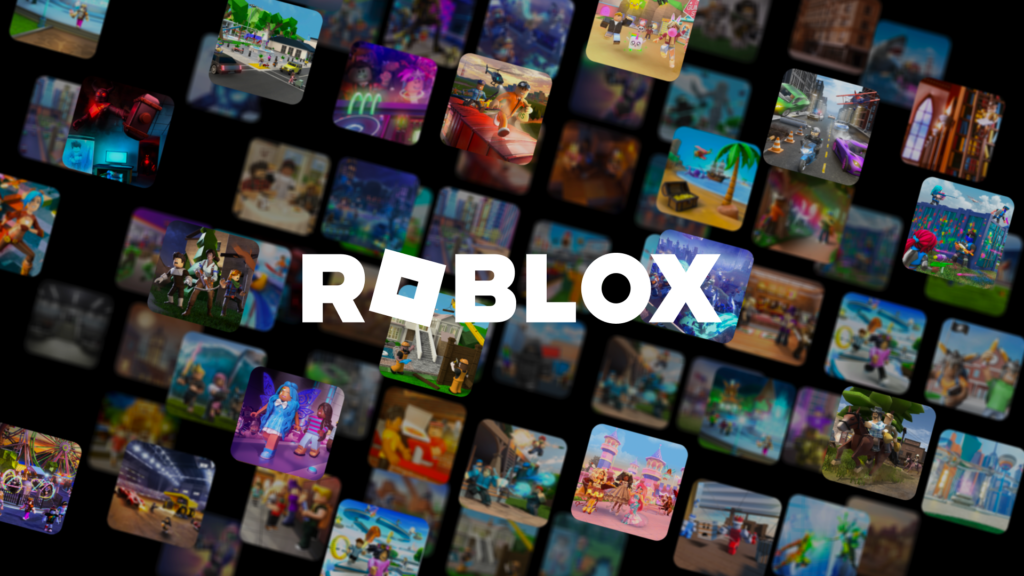 This overview is intended for people who don't know what Roblox is. So if you play or you're a fan of Roblox, this might be a useful article to share with friends or family that could use some help.
So what is Roblox? First and foremost, Roblox is a platform for many different types of games and experiences.
You can create games on this platform for anyone to play. Most people are users, but for those that are interested, creating games within the Roblox software is possible. There is a way to spend and earn real-life money here, so some games or items within games might cost money. The money for in-game items is used to pay the creators who made them.
Roblox also puts a high emphasis on your avatar, the character that appears in the game world as you. You can earn items and customization, but you can also spend currency to buy them. The currency in this game is called Robux and is purchased from real-life money. If someone else is playing Roblox but it's your account or your credit card attached, make sure you've looked into the settings to ensure they're not racking up charges buying all the craziest outfits.
Is Roblox a Kid's Game?
Now let's address that question: Is Roblox for kids? That might be your first assumption, mostly due to the art style, but think of this more like Legos – something that even adults can have fun with, especially on the game creation side. Roblox has spent a lot of time evolving its security and privacy settings. So there are certain games that are off-limits to anyone under 13. There are also strict chat controls. So if you're a parent, you can control who can ( or if anyone can ) chat with your child.
Types of Games in Roblox
Let's look at some examples of what types of games people can play.
Jailbreak
Jailbreak is a game with two types of characters: prisoners and guards. The prisoners are trying to evade the guards and escape the prison, while the police are trying to beat the prisoners to certain places and stop those criminals from getting out. There's a whole wide world outside the prison. So, even if someone escapes, there are vehicles such as drones and cars, and you're ultimately still trying to evade the police.
Adopt Me
Another popular game right now is called Adopt. Me. You can have pets you're responsible for and have to feed, which you hatch from eggs you have to purchase. You can also trade, so you might find that you want to trade for better items to eventually get better eggs or even better pets. You're making these trades with other real people, so it teaches you negotiation skills and even courtesy skills to foster good relationships with others.

Be Careful of Roblox Scams

There are a few scam concerns you need to be aware of in Adopt Me (and all Roblox games). For example, you trade a lot, and you might even trade items that you paid for with real-life money, and there are many ways that someone can trick you or take advantage of you to get these Items. You also might not have a lot of Robux to spend so scammers love to try to get you to click on sketchy links with the promise of free Robux. Be incredibly wary of any links or websites promoting free Robux. It's usually too good to be true. Parents, make sure your kids know not to click any links.
How did Roblox Become So Popular?
When COVID-19 struck, Roblox became an incredible way for kids to interact and play with each other, so it saw a massive surge in users, with over 164 million monthly active users.
In the United States, it's estimated that 3 out of 4 children between 9-12 are playing Roblox. With that surge. It means game creators are also making much more. Some creators have made close to half a million dollars, enough to hire entire teams of developers to create and upkeep these games.
Roblox Login
How to Download Roblox
Here is how to download Roblox on Windows and Mac computers.
Here are the Roblox download links for all major OS.
Go to the Roblox website.
To get started, you'll need to go to the Roblox website.
Once on the Roblox homepage, you should see a button labeled "Download Roblox." Click on it and then follow these steps:
Click Run when prompted by your computer to begin the installation process.
Click Yes when prompted by your computer to allow Roblox access to make changes to your device (you may need administrator permissions).
Click Download Roblox.
Click Download Roblox. You'll find the button in the lower-right corner of your browser window once you've signed into your account.
Roblox is available on multiple devices. You can play Roblox on the iPhone, Android OS, Xbox One, and PC. You will need all related accounts to download the app for its respective OS.
After clicking Download Roblox, you should see a confirmation message like this one: "Your download is complete" It's safe to open this file through Windows or Mac OS X's File Explorer (or whatever operating system you use). If you don't want to download Roblox right now, just close the message box and remember where you saved your download file.
Click Run when prompted by your computer to begin the installation process.
If you are using Windows 7 or older, click Yes on the User Account Control prompt that appears.
If you have antivirus software on your computer. In that case, it may interfere with Roblox's installation process and cause an alert dialog box to appear asking whether you want to allow Roblox access to your computer as it tries to make changes; if so, click Yes or Continue for the installation to continue.
Log in or sign up.
To get started, you'll need to log in or sign up. Just skip this step if you already have an account.
To log in, click on the "Log In" button at the top right corner of your screen:
If you'd like to create a new Roblox account instead (recommended), click on "Create Account" in the upper-right corner.
Buy Roblox Giftcards
Why buy Roblox gift cards?
You can use Roblox gift cards to redeem Robux, which is a great stocking stuffer for your kids. You won't need to pull out your wallet, and your kids can redeem Robux by themselves. Roblox gift cards are available in $10, $25, and $40 denominations and can be purchased from many well-known retailers. You can find the gift card information on the back of the card. This is important to know for redemption, refunds, and calling support, as they will need this information if your card doesn't work.
Redeem Roblox Gift Cards
On the front of each Roblox gift card is a code that begins with "X8W6" (for example). This series of letters and numbers must be entered at checkout when purchasing Robux from roblox.com or roblox.com/play/redeem to redeem this offer online (you will not need to enter your credit card number).
Point of sale information is displayed on the back of the card and the receipt.
We recommend that you keep your receipt as a record of your purchase. If you lose or misplace a gift card, the information on the back of the card and your receipt can help you find it.
Roblox will not replace lost or stolen cards.
Roblox Gameplay – Rainbow Friends
Best Roblox Games of 2022
PUBG
If you wanted to play a battle royale classic, that's what Roblox is for. This Roblox PUBG copycat is just like the original game.
You leap from a moving plane to the battlefield. Once you touch the ground, run and hide because this is a free-for-all duel to the death, without rules, and with up to five different types of weapons. Also, the other characters that you can see on the map are being controlled by humans like you. Because this is a multiplayer game, you have to defend yourself wisely, but if they kill you, don't worry, you don't have to wait for the game to end. You'll just respawn back on the plane right away and be ready to leap back into the fight to get revenge.
Of course, this version of PUBG and Roblox is incredibly fun and Easy to play on any computer. That's why it's quickly become a great favorite and the one that welcomes you to this top 10 list.
Tycoon 2
This video game lets you create your own Disneyland style theme park. Your goal is to meet the visitors' expectations and to do so, you have to put increasingly impressive attractions, such as roller coasters, food stalls, Ferris Wheels, water canals for rafting, and more. The interface and menus are easy to use. They're not glutted, despite having plenty of options to customize your park.
However, it's not all about fun here because you also have to keep an eye on cleaning double-check the needs of the public and monitor your budget to buy more attractions. On the other hand, although theme park tycoon isn't a multiplayer game, it's still competitive due to the leaderboards that encourage players to actively work on developing their parks.
Scuba diving at quill lake
This game is an extremely relaxing underwater ride. As its name implies, it's about putting on a scuba diving suit and exploring the depths of quill lake don't forget to collect the coins spread all over the bottom of the lake they'll help you buy better scuba diving equipment to access more depth areas. This submerged game will let you explore underwater caves, sunken ships, coral reefs, mysterious temples, volcanoes, and many other amazing places. Still, you shouldn't only focus on the coins, because there are such well-hidden valuable items that it'll be a real challenge to get them all. The best part of this game is that when you feel alone at the bottom of the lake, you can team up with your friends and go all together to explore the darkest and deepest areas.
Adopt Me.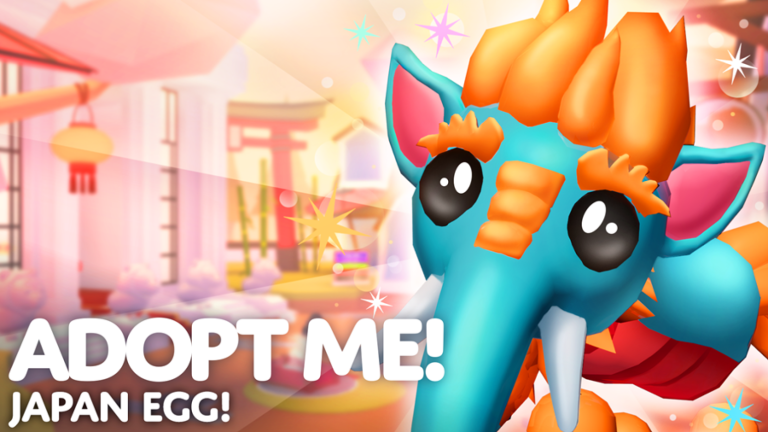 This is the most played role-playing game on the entire Roblox. Have you ever played the sims? This game is similar, but instead of setting up your character from scratch, you can choose between an adoptive parent or an adopted child. To play adopt me, you have to perform different tasks to meet the daily needs of your character and its family.
The latest updates come with an interesting twist. They've added several collectible pets to be in the spotlight. Also, you can participate in exclusive events from time to time to get special collectible items. The game also includes microtransactions. That is, using real money in the game so that you can provide your game with a unique style.
Natural disasters – run for your life!
This game has 16 different maps in which, without warning, up to 11 different natural disasters will occur, there's nowhere to escape because you're on an island. Once the game starts, all players on the server have only 20 seconds to be ready and find a good place to protect themselves, then the destruction begins as floods, storms, tornadoes, fires, tsunamis, blizzards, sandstorms, acid rain, volcanic eruptions, earthquakes, and even a meteor shower will wipe out the map and eventually, all players.
So you should remain on the watch unless you want to be one of the first eliminated. One element that players should keep in mind is the sky, since some disasters only happen if it's cloudy and others will only happen when there is a very bright sun.
Jailbreak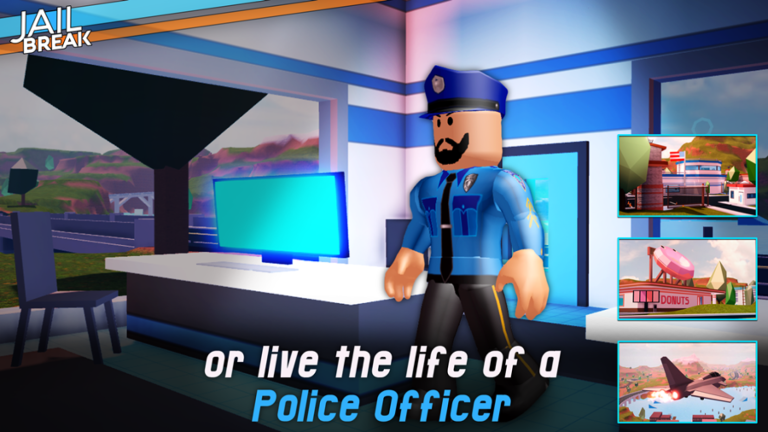 This game is madness. It starts when you escape from prison, and there's not a clear path on how to play this game. Stealing cars and robbing businesses are part of the fun of jailbreak, but you should always try to keep a low profile because the police are after you anyway. That's alright though. You always have the option of throwing a party in your apartment. I told you this game is madness.
The way you choose to play it modifies the whole experience. If you find weapons, it'll become an fps game, or if you choose to have a quieter life, the game will feel more like an RPG, though; why would you choose something so boring when you can steal a helicopter and fly over the whole city? The further you progress through the game, the better prizes you can get. These can be unlockable safes, new configurations for your vehicles, and even in-game credits, so get ready because the escape is only the first step to a new life.
Murder Mystery 2
This is considered one of the best Roblox games. Each server supports up to 12 players with ten innocent people, a sheriff who must protect them, and a murderer disguised as an innocent.
You can't do much except go around the map and investigate. If you see anything suspicious, however, the murderer, who at first glance seems to be just another Innocent, has a knife and any minute will approach another player to kill them with it. The murderer's goal is to kill them all, including the sheriff.
On the other hand, the sheriff has a gun and can also kill, but first, the sheriff needs to find out who the murderer is. Otherwise, this character may automatically die if he's innocent. If the sheriff kills an innocent, the gun will remain on the ground and can be picked up by an Innocent who is now called a hero and has the same functions as the sheriff. With several maps to choose from, this mystery game will give you a sense of paranoia and trust that you have never experienced before.
Piggy
If you're a fan of pigs and terror. This is your game.
It's played in first person and has a fairly simple concept. You must escape from different scenarios, locating different items and solving puzzles While avoiding being caught by Piggy, the ghost pig with a baseball bat. Be careful where you go because the maps are also full of traps, and pay close attention to the different items you can pick up, such as the hammer or wrench, because they'll help you open doors or repair things to open up your escape route. This game consists of two volumes: Book 1 and Book 2, each with 12 chapters, plus once you have beaten those 24 terrifying scenarios, you can also add five more adventures to the repertoire, and in case you're wondering, yes, Piggy's design is based on the popular cartoon, Peppa Pig, so the game also includes other elements inspired by the show.
This game is like a creepypasta story, come true.
Brookhaven RP
The dispute between Brookhaven RP and Adopt Me is eternal, but if this game is in a higher ranking position, it's because it's much more agile and enjoyable for casual players.
It's a game like Second Life or Sims, but with a very luxurious approach to life. Brookhaven RP allows you to build a great home with all the amenities you can imagine and also offers a wide range of luxury cars to get you around town in style. Servers are limited to a maximum of 8 players.
So it's not a bad idea to choose your neighbors wisely. Some people are said to use this game as a dating app anyway, coming back to the game, unlike other similar games, Brookhaven RP doesn't ask you anything, but you start slow and poor. It gives you many abilities to enjoy the life of a tycoon as soon as possible, so you just have to enjoy it all.
Those games had rather creative concepts, but there's one game that brings together what you've always wanted.
Anime Fighting Simulator
This game has a story mode, but no one cares, and why should they? What is really cool about this game is that you can take characters and powers from all your favorite anime shows and start fighting with other players. The servers support up to 20 people and leaving the story mode aside.
What will really interest you is to participate in competitions, tournaments events and in as many battles as you can to get points and unlock more and more characters from other anime; expanding your repertoire of skills here, you'll find characters from Dragon: Ball Z, Naruto, One Punch Man, One Piece, Bleach, Hunter Hunter and more. Basically, every so often, there are new updates with new characters. So if the character you want isn't in the game yet, maybe you can unlock it in the next event. What do you think have you tried them all?

Daily Contributor is a collective of writers that love entertainment, video games, sports, and nerding out.