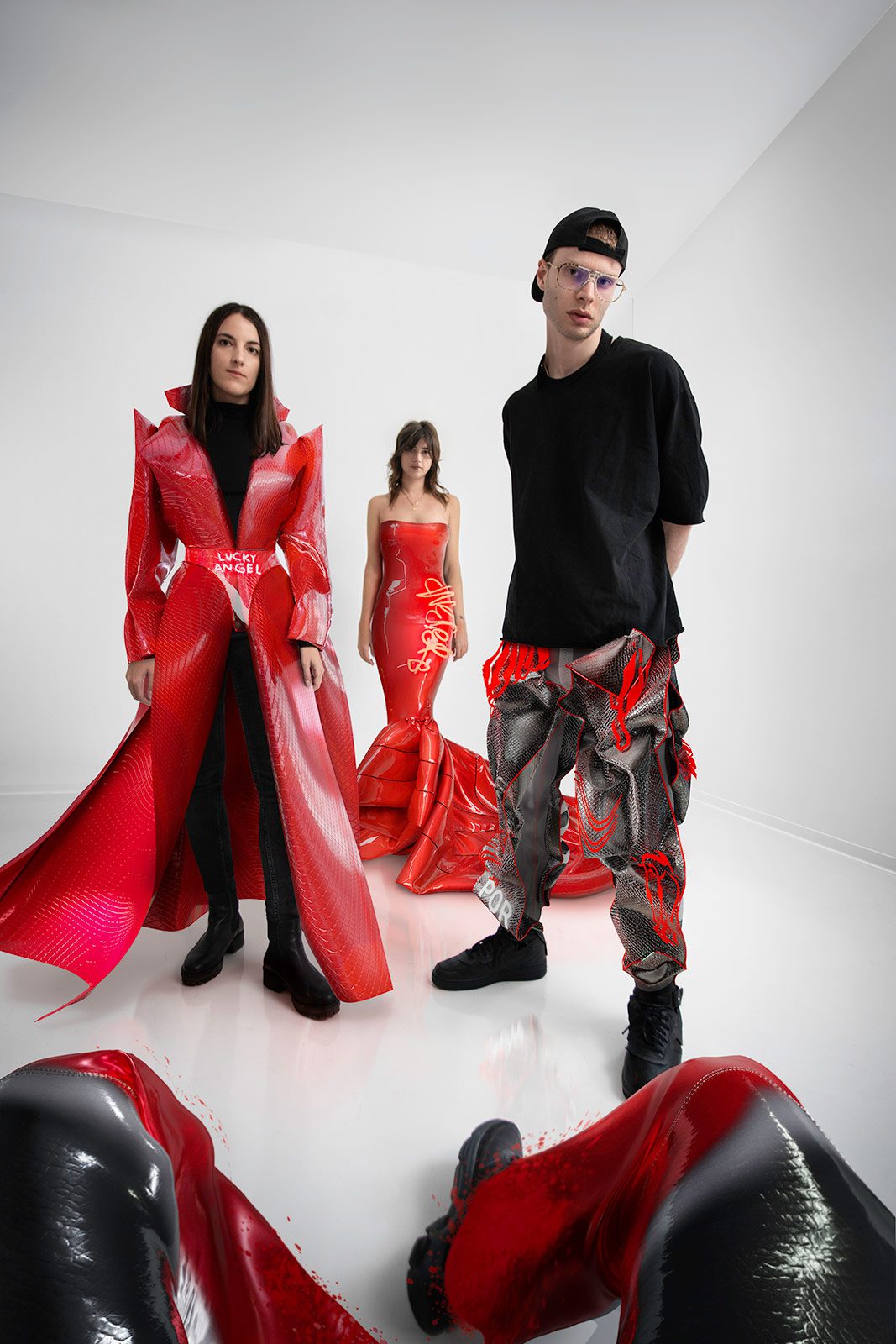 Tribute Brand, a pioneer of digital fashion known for its distinct conceptual work reshaping the future of fashion, has raised $4.5M in its seed funding round. The round is led by Collab+Currency, a leading early-stage consumer VC in web3 and crypto, which previously invested in platforms like SuperRare and ArtBlocks. Other investors include an impressive list of VCs and DAOs, such as Alice Lloyd George (Rogue VC), Lattice Ventures, and more. With this investment, Tribute Brand will continue to set the course for the global digital fashion market by selling out their drops and partnering with luxury fashion houses.
"With the growing proliferation of AR, VR, and blockchain technology, digital fashion can now access new surface area previously impossible in physical-only spaces," said Derek Edward Schloss, Partner at Collab+Currency. "Tribute Brand has built a leading digital fashion brand that sits across physical, digital, and immersive spaces, inspired by digital ownership and unrestrained creativity. Our team at Collab+Currency couldn't be more excited to back the leading digital fashion brand in the world at Tribute Brand."
Among the investors, notable DAOs (Decentralised Autonomous Organisations) are joining this round, RED DAO specializing in fashion, and Flamingo DAO, known as one of the biggest collectors in the NFT art space: "RED, NEON, and Flamingo DAO are thrilled to be supporting Tribute Brand, a next-gen digital fashion platform, shaping not only the future of virtual style but also self-expression." 
Tribute Brand was one of the first to introduce the concept of digital fashion, being in this space earlier than most, and they plan to shape the future of fashion with one clear premise they've started building from the early days: fashion is a tool for identity expression. Each universe it operates in will make fashion look, behave, and feel different.
Tribute Brand's CEO and creative director Gala Marija Vrbanic, who has a background traditionally and a TED talk in her bio list, states: "We don't see Tribute Brand as a "digital" fashion brand; we see it as a fashion brand or platform, without a "digital" premise added to it. It's just fashion moved to a new dimension using the most advanced tech tools, with some of them being Tribute Brand's proprietary technology — such as AR — to shape it and blockchain to prove ownership. The thing with fashion is that it always has to exist with some medium interconnected to it. So far, it was mostly connected to clothes because that was the easiest way for someone to express their identity, which is what fashion is used for. And fashion is not on the streets anymore. It is using the new medium now, which is digital, for the brands and us joining us on this trip. Tribute Brand is a role model for fashion brands and platforms in the coming times." 
Tribute Brand is currently building its interoperable platform and tools to utilize digital assets, with a bespoke user experience in mind, set to be launched later this year with a new collection drop.